Arkansas Welding & Industrial Supply
Originally part of Falk Supply Company, a plumbing and welding supply dealer founded in 1937, AWI Supply diverged and was incorporated in 1979 when the first store opened in Hot Springs, Arkansas.  The company has a long history of innovation and service.  Some early recognition of this was noted in the October 1948 issue of Linde Tips.  Over the years, Falk Supply reappeared several times in the national publication.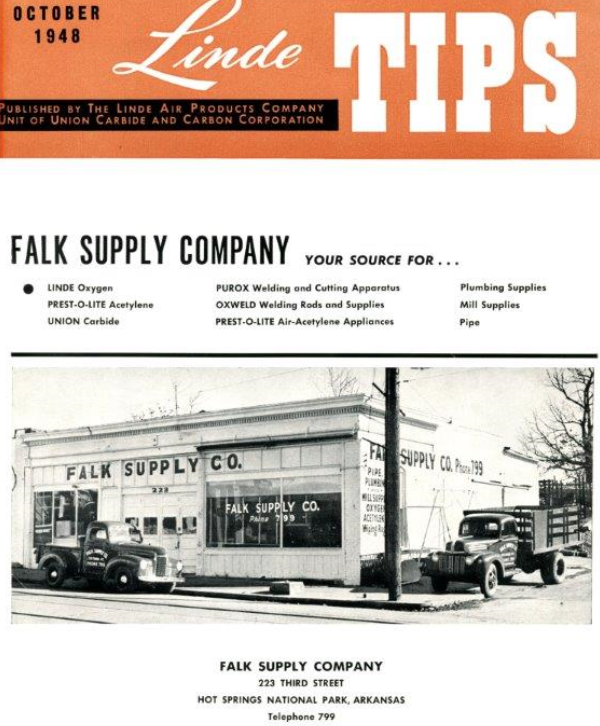 Today, our corporate offices remain in the same location as the original store, and much like the building, we continue to hold true to our original purpose and form by providing exemplary service along with growth and innovation.